Donating to the Summer Reading Program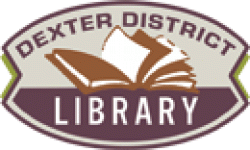 The Dexter District Library is preparing for its annual Summer Reading Program and once again we are asking for your help! This year, the Library is planning another exciting summer of reading, programs and prizes for the community. In addition to our children's program, we continue to expand our offerings for teenagers and adults. We hope you will be able to help make this year's program the biggest success ever and keep our community reading throughout the summer.
Last summer over 1,300 children and teens participated in this wonderful library event by setting personal reading goals and taking part in library activities. This year, we are hoping to attract even more children to the joys of reading, help prepare them for their next grade level and provide a center for summer fun and activities. This year's themes, "Fizz, Boom, Read" for children and "Spark a Reaction" for teens, focus on exploring science through reading.
Our adult reading program will give parents, adults and seniors incentives to keep reading during the summer. The theme "Literary Elements" will encourage adult readers to broaden their horizons as they progress through various reading goals.
There are several ways in which we could use your help:
Donations of gift certificates or giveaways - last year we filled over 800 goodie bags with prizes and gift certificates for children, teens and adults who completed the program.

Prizes for weekly reading progress – on a weekly basis, individuals who come into the Library to update their reading records receive small items such as penny whistles, small Nerf balls, etc.

Monetary gifts for programs and professional entertainment – scheduled events at the Library generally run from $200 to $500 depending on the performer and additional provisions such as refreshments.
Donations made out to the Dexter District Library are tax deductible and you or your organization will be mentioned as a prize donor throughout the summer. Your contribution makes a big difference in helping to motivate our community to keep reading. If you have any questions regarding the Dexter District Library or the Summer Reading Program, please feel free to call us at 426-4477 or email us at This email address is being protected from spambots. You need JavaScript enabled to view it. .
Sincerely,
Paul McCann
Library Director
Lisa Ryan
Head of Adult Services

Cathy Jurich
Head of Youth Services